Al Etihad Credit Bureau Pioneers Financial Transparency and Empowerment in the UAE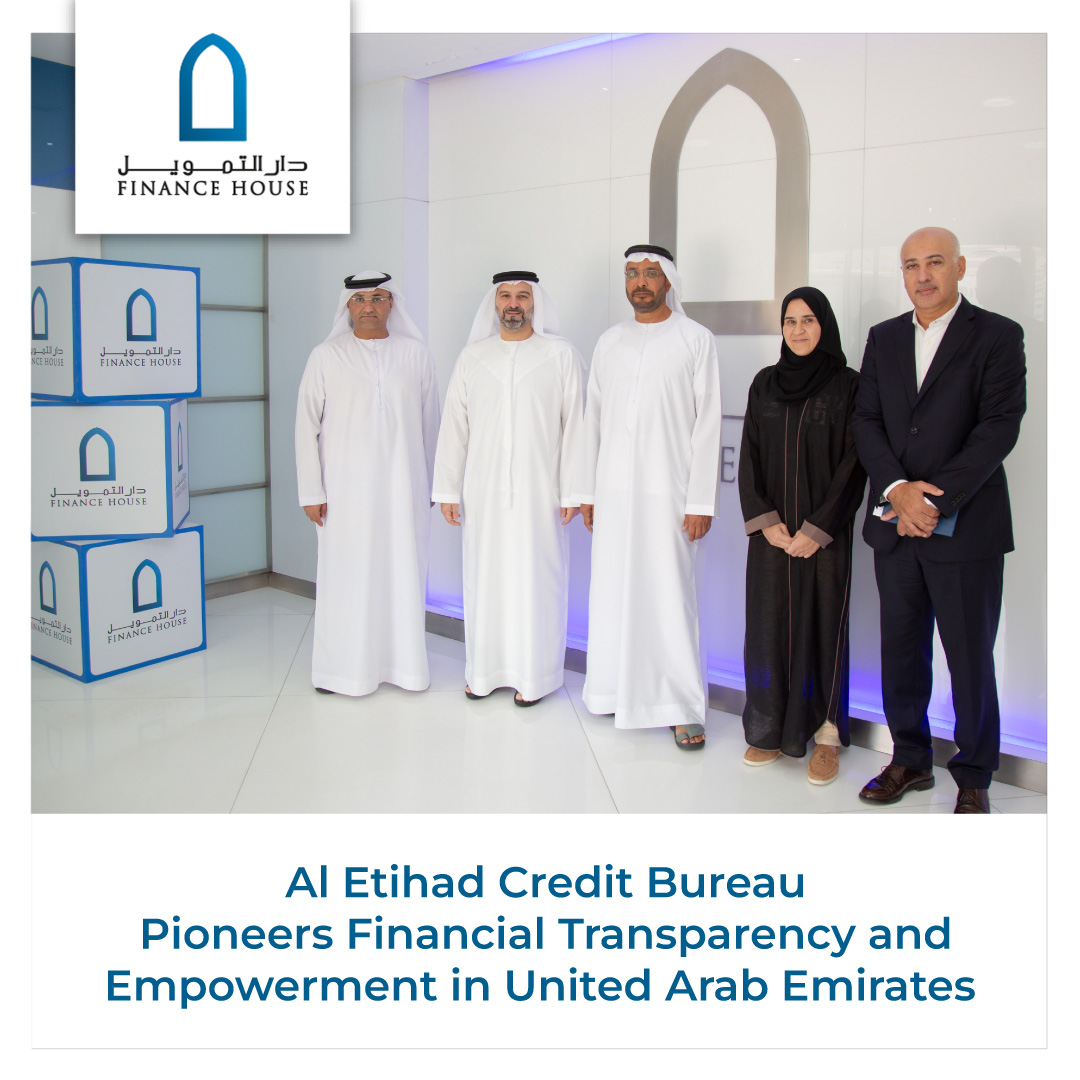 Abu Dhabi, UAE, 16th August 2023 – Al Etihad Credit Bureau (AECB) continues to set benchmarks in the UAE's financial sector, emphasising its commitment to responsible lending, risk management, and financial transparency. This commitment was further highlighted in a recent meeting between AECB's Chief Executive Officer, His Excellency Marwan Lutfi and Finance House PJSC Founder, Mohamad Alqubaisi.
As a key government entity, Al Etihad Credit Bureau has been instrumental in the UAE's financial landscape through its contributions to informed lending decisions, robust risk management, proactive fraud prevention, and ensuring regulatory compliance. Last December, AECB expanded its credit registry in partnership with the Ministry of Justice to provide lenders with a comprehensive financial overview of companies and individuals.
Reflecting on AECB's role in championing responsible borrowing, which has been pivotal in ensuring financial stability across the UAE, Finance House Founder Mohamad Alqubaisi said: "Al Etihad Credit Bureau is not just a cornerstone for financial institutions but a beacon for our entire economy. Their dedication to promoting responsible borrowing has empowered both individuals and businesses to take charge of their financial health."
AECB Chief Executive Officer HE Marwan Lutfi underscored the bureau's dedication to safeguarding individuals' credit information in line with UAE data protection laws. He highlighted the bureau's emphasis on credit education and consumer-centric services.
HE Lutfi said: "Our vision transcends mere data. We aim to empower individuals with insights into their credit standing, ensuring they can make informed financial choices."
He further highlighted AECB's consumer-centric services, including credit report facilitation and dispute resolution, allowing individuals to stay updated on their credit profiles.
HE Lutfi added: "We prioritise credit education initiatives and offer a range of consumer services, including facilitating credit report requests and handling dispute resolutions. This allows individuals to periodically review their credit reports, ensuring they remain updated on their credit standing and can promptly address any inconsistencies or errors."
Both parties concluded the meeting with an agreement to strengthen their collaboration in advancing financial well-being and responsible credit practices in the UAE.