Finance House Connects Families this Eid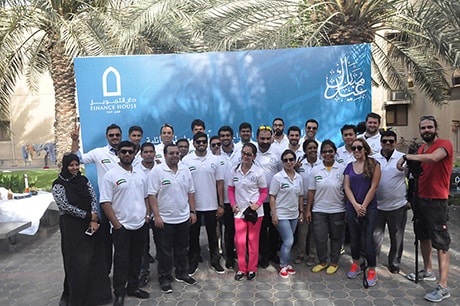 Did you ever take a moment to think about others who may not have the ability or privilege to get reunited with their families or havenít seen their loved ones for years? Have you ever thought about their Eid celebrations?
Smiles can be easily wiped off and drawn on the faces of others, a conscious choice we take through our actions to be the reason behind either fixating or removing them.
Which is why this year, Finance House decided to welcome Eid differently by connecting families and loved ones together, overcoming all present barriers! Through gifting laborers in a Labor camp with airplane tickets, mobile phones, tablets and many more gifts that will help them connect with their families.
Click here to view how it all started and witness joy on the laborers faces!