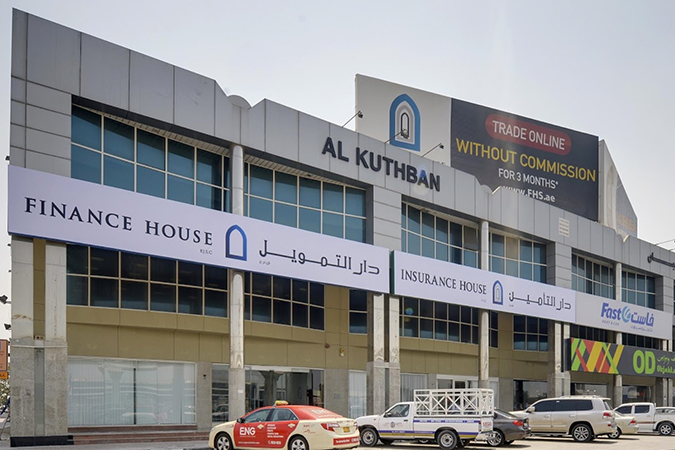 Abu Dhabi, 17th June 2007 - Finance House PJSC is an Abu Dhabi headquartered finance company that was established three years ago. The principal activities of the company are commercial and retail financing, financial services and investments. The Company is licensed and regulated by the Central Bank of the UAE. The major shareholders of Finance House include Abu Dhabi Investment Company (ADIC), The National Investor (TNI), a number of prominent UAE businessmen, high net worth individuals and dignitaries.
Speaking on the occasion of the official opening of its Dubai branch, Mr. Mohammed Alqubaisi, the dynamic & visionary Chairman of Finance House said "Success is achieved when innovative vision, underlying ambition and steadfast determination are combined. Finance House's core strength is agility. We are quick to identify profitable yet under-served niches within the financial services sector and act fast to maximize our gain from such opportunities. The establishment of our physical presence in Dubai is a manifestation of our geographic expansion strategy. This strategic move will enable us to diversify and expand our customer base and also to strengthen existing relationships with key customers and partners who already have a stake in Dubai."
Since inception, the company has registered spectacular growth in business volumes and net profit. On a paid up capital of AED 200 million, the company notched up a net profit of AED 160.6 million for the Year 2006- an increase of 19% on an annualized basis over the previous year. As at the end of December 2006, Loans and Advances to customers went up by 110% to AED 348.7 million, up from AED 165.8 million a year earlier. The customer deposit balance during the same period shot up to AED 404.5 million as against AED 126.5 million showing an increase of 220%. Earlier this year the company distributed a maiden dividend of 50% on the back of outstanding results for the year ended 31 December 2006.
In a short span, Finance House has introduced a number of innovative products and services for the consumer and commercial segments such as Credit Cards, Auto Finance, Home Finance, Executive Line of Credit, Project Finance, Mezzanine Finance, Real Estate Finance, Trade Finance (L/Cs, L/Gs), Capital Market Finance (IPOs) & Corporate Deposits - to name a few. Several new out-of-the-box product initiatives both in the consumer and commercial segments are slated for launch in the second half of 2007.