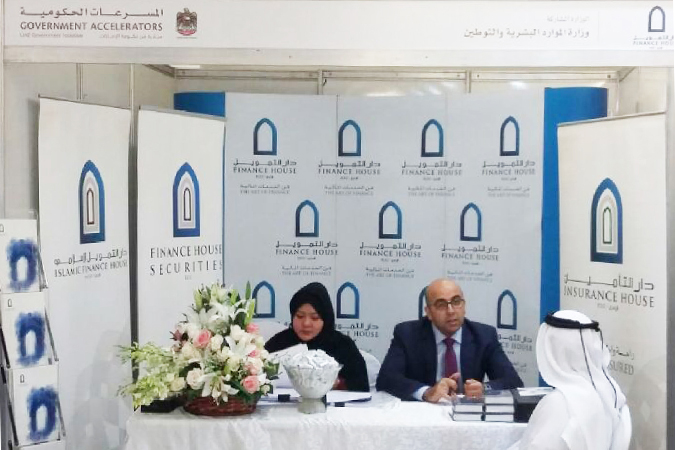 Abu Dhabi, 19 December, 2016 – In line with the UAE Government Accelerators initiative which has been launched by His Highness Sheikh Mohammed bin Rashid Al Maktoum, Vice President, Prime Minister and Ruler of Dubai, FH has announced the opening of new job opportunities for the UAE nationals.
Lina Elaraj, Group Head – Human Capital & General Services at Finance House said: "Finance House is committed to support the UAE's Emiratisation policy, by attracting the best local talents in the market and showcase various training and career opportunities available within the financial sector".
In line with that, FH participates at the Career Festival Day 2016 taking place at the Emirates Institute for Banking and Financial Studies (EIBFS), Dubai on December 18th & 19th, organized by the Ministry of Human Resources & Emiratisation.
"Being a local financial institution that contributes to the betterment & development of the UAE, we are committed to hiring passionate Emirati professionals and fresh graduates who are looking for exciting careers and well-planned training programs," concluded Elaraj.