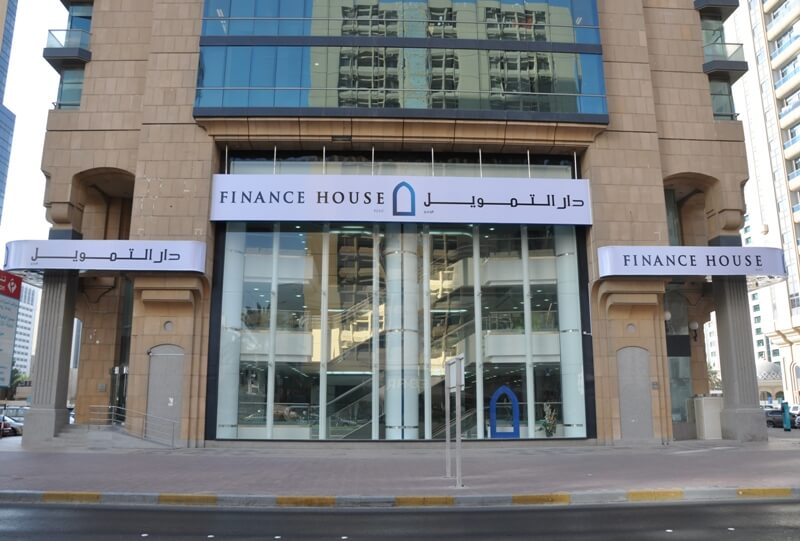 Abu Dhabi – 12 February 2015 - Finance House P.J.S.C. (FH) has reported a consolidated net profit at the group level of AED 73.3 million for the year ended 31 December 2014, compared to a consolidated net profit of AED 83.7 million achieved in the previous year. Profit attributable to the equity holders of the parent (FH) for 2014 was higher at AED 80.7 million, compared to AED 76.9 million in the previous year. Total Assets as of 31 December 2014 swelled to AED 4.88 billion compared to AED 4.10 billion as at 31 December 2013, registering a robust increase of 18.9% during the year.
Commenting on 2014 results, Mohammed Abdulla Alqubaisi, Chairman of Finance House said: "We are proud to maintain our profitable stance for the tenth successive year since inception. From 2004 through 2014, we have experienced a complete boom-bust cycle and it is gratifying to note that our resilient business model has delivered profitable growth not only during periods of rapid economic growth but also during periods of economic turbulence. For a genuine private sector enterprise operating in the fiercely competitive UAE financial services sector, this is a creditable achievement indeed."
On the back of a healthy growth in the asset book, Net Interest Income and Income from Islamic Financing & Investing Assets grew by a healthy 13.4% to reach AED 145.6 million in 2014 compared to AED 128.4 million in the previous year. At the same time, Net Fee and Commission income soared by 36% to AED 59.1 million in 2014, compared to AED 43.5 million in 2013. Aggregate investment & other operating income from a well-diversified proprietary investment portfolio consisting of listed equity, private equity, fixed income and investment properties held up well at AED 93.9 million in 2014 compared to AED 98.3 million in the previous year. This is despite the unexpected, steep fall in domestic listed equity prices during the last quarter of 2014.
"The only disappointment of the year 2014 was a Net Loss of AED 20.9 million sustained in our insurance subsidiary, due to substantially higher claims under Motor & Medical Insurance policies underwritten in 2013/ 2014 and the continued intense competition amongst insurance companies, driving premiums lower. Appropriate corrective measures have already been initiated and the positive impact of these measures should be more clearly visible in 2015," added Alqubaisi.
As a combined result of the above, Total Operating Income for 2014 was up by 6.6% at AED 284.0 million compared to AED 266.4 million in the previous year.
During the year, Customer deposits grew by a whopping 30.9% to reach AED 2.85 billion as of 31 December 2014, compared to AED 2.18 billion as at the end of the previous year. This is an all-time high in the 10 year history of the Company and bears testimony to the continued confidence that the market places in Finance House.
Net Loans & Advances including Islamic Financing & Investing Assets grew briskly by 31.1% to reach AED 2.07 billion as at 31 December 2014, compared to AED 1.58 billion at the end of the previous year. Notwithstanding this rapid pace of loan book growth during the year, the Loans to Deposits ratio as of 31 December 2014 stood at a remarkably healthy 72.6% compared to 72.5% in the previous year, reflecting both the group's balanced approach to asset/liability growth and the significant head room available for sustained loan book growth in 2015 and beyond.
FH's bad debt provisioning policy continues to be conservative and as of 31 December 2014, it has achieved loan loss coverage of 100% (2013: 94%) by way of specific provisions to cover net exposure against individually impaired loans and loan balances that are past due for 91 days or more but are not impaired. In addition, FH also maintains collective provision of 1.50% of the Performing Portfolio, in line with UAE Central Bank guidelines.
Total operating expenses were higher by 20.2% in 2014 compared to 2013 mainly on account of hiring new employees and higher establishment costs, in line with increased business volumes across all business segments.
FH Group continues to manage its liquidity in a prudent manner. Since the onset of the financial crisis in Oct 2008, FH has remained a net lender to the UAE inter-bank market and continues to maintain this position till date. Cash and cash equivalents as at 31 December 2014 increased to AED 877.4 million compared to AED 817 million as at the end of the previous year, representing a healthy 18% of Total Assets.
Shareholders' equity as at 31 December 2014 improved to AED 743.6 million and Capital adequacy ratio stood at a robust 20.6%, providing a solid footing for sustained future growth in assets.
Bearing in mind the Total Comprehensive Income of AED 94.9 million attributable to the equity shareholders of FH for the year 2014, the sound liquidity position of the Group and the robust Capital Adequacy ratio, the Board has recommended distribution of a cash dividend of 20% and a stock dividend of 2.5% subject to regulatory approvals.
"We look forward to 2015 with cautious optimism for sustained profitable growth, in line with our growth aspirations. Our strategy is sound and we have the necessary mechanisms and structures in place to exploit profitable opportunities, to adapt quickly to changing market conditions, to continue managing risks well and to maximize returns for our shareholders," concluded Alqubaisi.