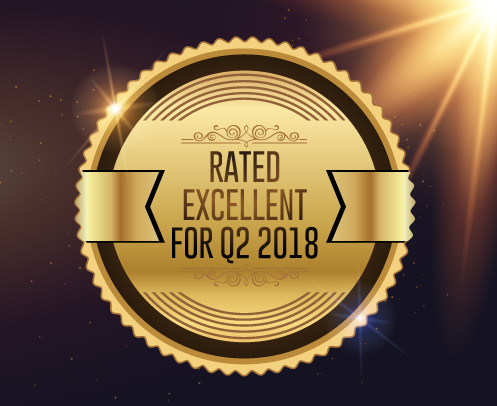 Abu Dhabi – August 8, 2018 - Finance House Securities L.L.C (FHS) received an excellent rating from the Dubai Financial Markets (DFM) for the second quarter in the year 2018.
The Dubai Service Excellence Scheme (DSES) rating measures several aspects of the service quality, including; online presence, services at branches or outlets, call center support and customer service representatives.
Commenting on the second quarter of the year 2018 results, Ayman Al Khatib, General Manager of FHS, said: "We are honored to receive such high acclamations from Dubai Financial Markets. We have exerted our efforts to the maximum in order to ensure that our Customer Service at our branches and by our employees meet the standards of the DSES. The excellent rating, which we have received, is evidence that our efforts are bearing fruit and that our customers enjoy a high level of quality at our branches".
Since its inception, FHS has positioned itself as a leader in maximizing customer satisfaction by offering conveniently tailored services that are accessible to our customers through its online portal and highly adept customer service staff.
"Our vision is one that not only seeks to surpass market expectations, but attempts to lay down the groundwork for enhanced, more secured and optimized brokerage services," concluded, Ayman Al Khatib.