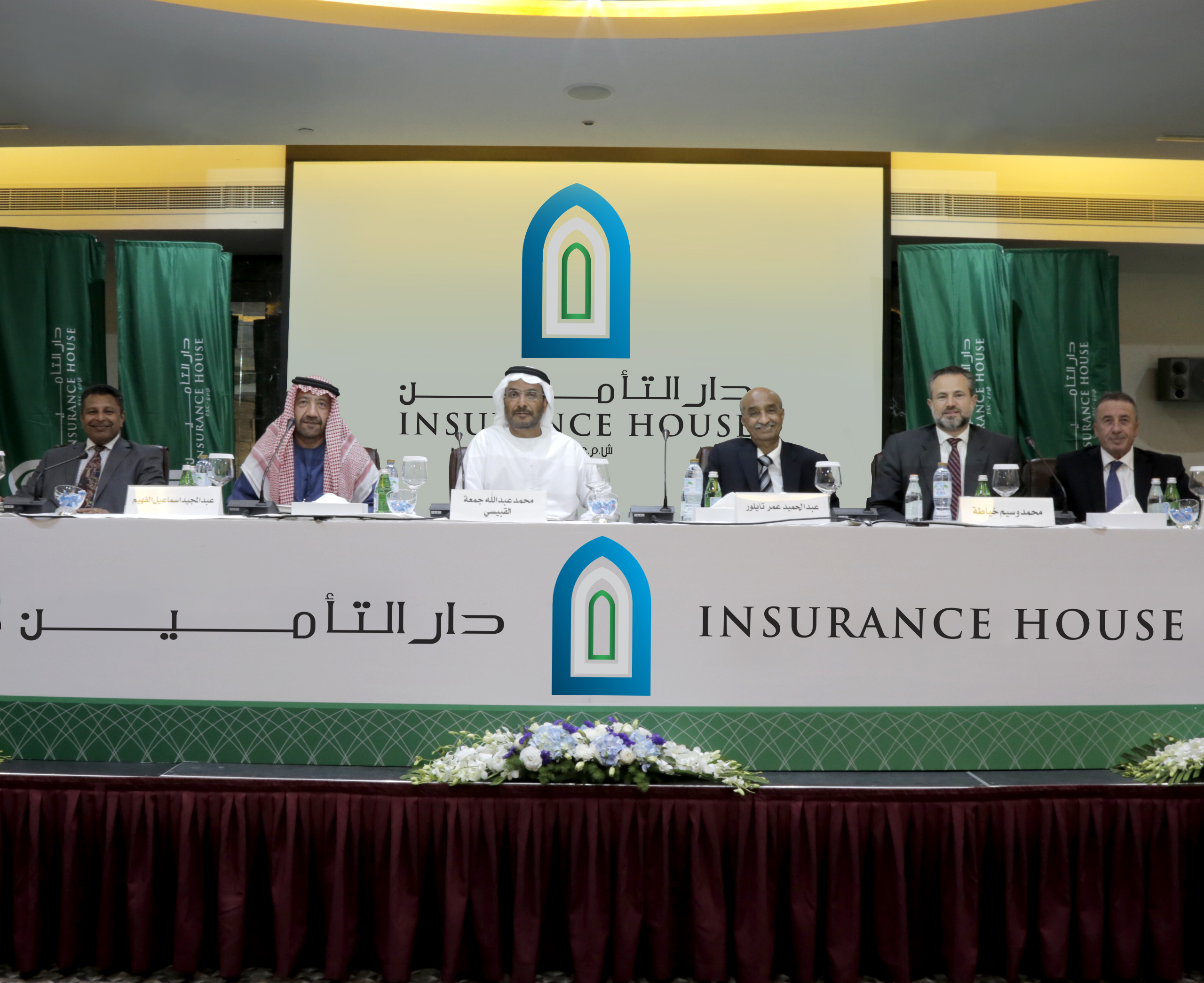 Abu Dhabi – April 24, 2019 - Insurance House P.S.C. (IH)'s Total Comprehensive Income rises by 29.5% to reach AED 6.45 million for the three months ended 31 March 2019 compared to AED 4.98 million registered in the same period last year.
Mohammed Abdulla Alqubaisi, Chairman of Insurance House said: "This is a very encouraging sign for the Company, as the remarkable turnaround in the core business operations of IH has been successfully carried forward into 2019 as well."
Gross Premiums Written during the first three months of 2019 were higher at AED 80.65 million compared to AED 78.35 million logged during the same period of the previous year. On the other hand, Net Claims Incurred during Q1 2019 weighed in at AED 23.54 million compared to AED 21.75 million during the same period in the previous year. However, the ratio of Net Claims Incurred as a percentage of Net Premiums Earned, improved further to 56.3% in Q1 2019 compared to 59.9% in Q1 2018. This is a direct result of targeted measures implemented by IH Management to lower cost of Claims Incurred across all business lines. As a combined result of the above, Net Underwriting Income for Q1 2019 was 13% higher at AED 13.77 million compared to AED 12.18 million registered during the same period last year.
Net Investment Income from a well-diversified investment portfolio accounted for AED 3.77 million in Q1 2019, compared to AED 1.68 million in the same period of the previous year.
General & Administrative Expenses were in line with our expenditure budget and we continue to maintain a close vigil to ensure that expenses are on a tight leash.
"We remain optimistic of our profitable growth potential in the near future. Our strategy is to compete on the basis of innovative product offerings and superior service quality", added Alqubaisi.
During Q1 2019, Total Capital and Reserves received a planned 20.4% boost to AED 119.36 million compared to AED 99.10 million as of 31 December 2018, primarily through the successful issuance of a Tier 1 Perpetual Bond of AED 15 million to support the sustained growth strategy of the Company in the near future.
Mohammed Othman, Chief Executive Officer of Insurance House, said: "We are focused on improving our digital service delivery capabilities across all business lines. Going forward, profits from core insurance activities will be driven by improved digital service delivery capabilities, continuous fine-tuning of risk underwriting techniques and enhanced claims management processes."