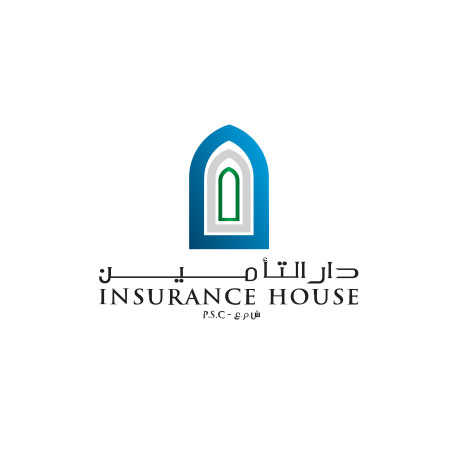 Abu Dhabi– 30 January, 2012 - Insurance House PSC (IH), an Abu Dhabi based insurance company which commenced operations on 10 April 2011, has reported a loss of AED 2.47 million for the period commencing, 11 April until 31 December, 2011. This translates to a marginal loss of 2 fils per share. Total assets grew to AED 264 million, compared to AED 125.8 million on the date of commencement of business. Gross Premiums Written cross AED 15 million.
Commenting on the results of the company, Mohammed Alqubaisi, Chairman of IH said: "This is a remarkable achievement for a start-up company, which commenced operations less than 8 months ago". "In terms of brand recognition and acceptability as a stable insurance services provider, Insurance House has made rapid strides. We are already enlisted as an approved insurance provider with reputed insurance brokers across the UAE and have also successfully attracted top-tier local and international companies as our clients. This is evidenced by Gross Premiums written in excess of AED 15 million in a very short span of time", added Alqubaisi.
During the calendar quarter ending 31 December 2011, the company inaugurated 2 new branches in Dubai and Sharjah. This is in line with the planned branch expansion strategy of the company into key target markets across the UAE, in addition to its home base, Abu Dhabi. According to Mohammed Othman, General Manager, of Insurance House: "IH is now fully associated with the Traffic Police departments in Abu Dhabi and Dubai, which is mandatory to issue motor insurance policies covering vehicles registered across the UAE.
Additionally, IH has also signed contracts with renowned agency garages across the UAE to facilitate seamless services to our valued customers". "Insurance House has also expanded the reach of its Health Insurance coverage by making state-of-the-art medical facilities affordable to UAE residents, thereby contributing its might towards building a healthy nation of UAE nationals and expatriates", Othman added. Commenting on the company's Investment Strategy, Alqubaisi said: "IH's Investment Strategy is robust, well thought out and clearly documented in the Investment Policy Manual that covers asset selection criteria, asset allocation guidelines and exit strategies.
We have contracted a Professional Investment Manager, FH Capital Limited, for Investment Portfolio Advisory and Management Services. Substantial investments are already made in carefully selected high investment grade albeit liquid instruments that should generate healthy and consistent returns on a sustained basis". According to Othman: "Operationally, IH is fully equipped with state-of-the-art IT Systems, well documented operating policies & procedures and claims handling processes. We have been able to attract to our ranks, top caliber insurance professionals with extensive experience in the UAE market. Our operating cost model is very efficient and rapidly scalable in line with business growth. This should give us sustained advantage in a highly competitive market, especially if premiums across insurance classes come under pressure". More than 15% of the company's current work force comprises of UAE nationals, manifesting its strong commitment to the development of UAE nationals in the insurance sector. This is way ahead of the minimum required quota set by the UAE Insurance Authority.
IH is also committed to the "Go Green" initiative for environmental protection. All paper used throughout the company is made from recycled materials only. Looking ahead, Alqubaisi said: "We look forward to 2012 with optimism and have set ambitious business growth targets and branch expansion plans. Our strategy is sound and we have the necessary mechanisms & structures in place to grow profitably and maximize returns for our shareholders".