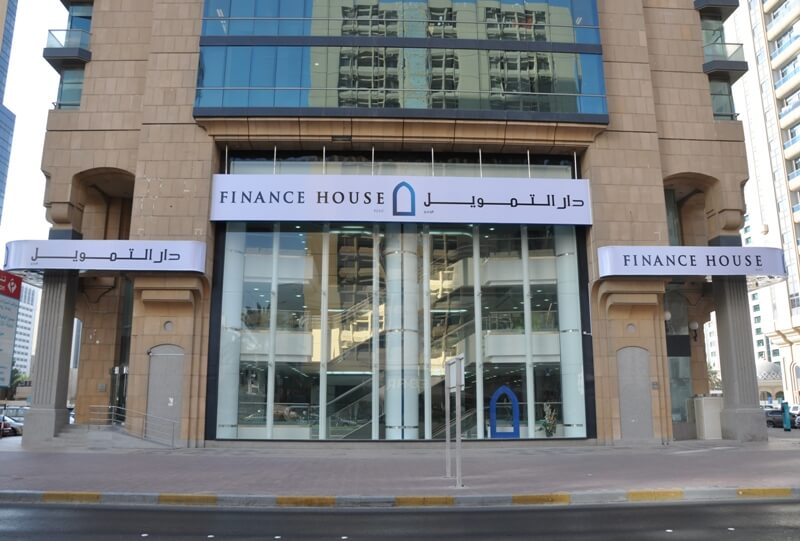 Abu Dhabi, 29 January, 2012- Abu Dhabi based Finance House P.J.S.C. has reported a consolidated FH Group net profit of AED 63.2 million for the year ended 31 December 2011, subject to UAE Central Bank approval. This translates to an earning of 21 fils per share. Total assets grew to AED 3.31 billion, representing an increase of nearly 6% over the figure of AED 3.12 billion as at 31 December 2010.
Net Interest Income from core business activities in 2011 has been relatively stable at AED 112 million compared to AED 117.5 million in 2010. The marginal decline in Net Interest Income was in part due to lower interest earned on inter-bank placements where interest rates remained subdued for the most part of 2011 in comparison to 2010. Net Fee and Commission income from core business activities registered a healthy growth of nearly 18%, increasing to AED 23.8 million in 2011 from AED 20.2 million in 2010.
Commenting on FH Group results, Mohammed Alqubaisi, Chairman Finance House said: "Despite challenging market conditions and significantly tighter regulatory requirements, we are proud to maintain our profitable stance for the seventh successive year since inception. For a genuine private sector enterprise operating in the fiercely competitive UAE financial services sector, this is indeed a creditable achievement".
During the year, customer deposits continued to grow steadily to reach an all time high of AED 1.62 billion as at 31 December 2011 compared to AED 1.57 billion as at 31 December 2010.
"This is a remarkable achievement, especially in the back-drop of tighter liquidity witnessed in the inter-bank market during the fourth quarter of 2011 and bears testimony to the continued confidence that the market places in Finance House", Alqubaisi added.
Loans and Advances as at 31 December 2011 grew to AED 1.21 billion compared to AED 1.12 billion at the end of the previous year. According to Alqubaisi: "Our Loans to Deposit Ratio as at 31 December 2011 stood at 75% compared to 71% in the previous year, reflecting both our cautious approach towards loan book growth during 2011 and the significant head room available for loan book growth in 2012 and beyond".
Finance House's provisioning policy continues to be conservative and as of 31 December 2011, it maintains loan-loss coverage of 71% by way of specific provisions to cover net exposure against all past due and/or individually impaired loans. In addition to the above, collective provision of circa 1.25% of the Performing Portfolio is also maintained.
Commenting on its Liquidity position, Alqubaisi stated: "Finance House continues to manage its liquidity in a prudent manner. Since the onset of the financial crisis in October 2008 we have remained net lenders to the UAE inter-bank market and continue to maintain this position till date. Cash and Cash Equivalents as at 31st December 2011 stood at AED 496 million (2010: AED 461 million) representing a healthy 15% of Total Assets".
Earlier in the year, FH successfully launched (through an IPO) Insurance House P.S.C., a public joint stock company engaged in providing insurance services and in which it holds a significant stake.
According to Alqubaisi: "This is a key strategic investment for the long haul. Notwithstanding the negative returns in 2011 from this start-up venture, we are confident of the profitable future growth potential of this investment, which should contribute handsomely to the FH Group bottom-line on a sustained basis, going forward".
The Board has recommended a cash dividend of 10% subject to regulatory approvals. The dividend recommendation will result in 52% of the net profit for the year being retained as part of Shareholders' equity to support future growth.
Looking ahead, Alqubaisi added: "We look forward to 2012 with optimism and are clearly poised for profitable growth as economic activity gathers momentum. Our strategy is sound and we have the necessary mechanisms & structures in place to exploit profitable opportunities, to continue managing risks well, and to maximize returns for our shareholders".